The table is one of the most painful components designers have to deal with in their daily design lives. The table element is often a complex combination of text components, lines, rectangles, icons, and more. It soon may become a nightmare to work with, especially if you also want to support different screen resolutions, change the order of columns, and use real-life content.
In my projects, approximately half of the user interface designs I am working on are tables. This is why in this article, I'd like to share my approach to managing tables in Figma in an easier, more streamlined way.
I'm not a fan of long reads with too many unnecessary details, so I'll "jump" into the subject right away. My guide consists of several parts; thus, you can stop reading at any point when you understand that what you have learned so far covers your needs at the moment, and you can go back/or jump forward to any section when you want to refresh your memory or learn about the more complex workflows. Let's go!
Cells And Table Structure #
I often use the Ant Design System in my projects. Let's take their table components as an example.
To start, we need to make only two simple components in Figma:
Now we have to set the space between the cells and create the components: Alt/Option + Ctrl/Cmd + K.
Useful tip: I have used zero spacing in the example below, but if you need vertical lines, use 1 px.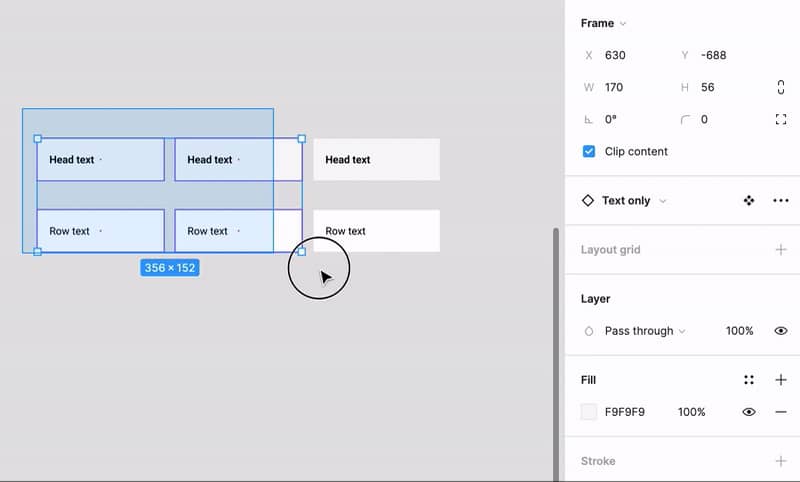 Useful tip: I recommend naming the components on every level. Organise everything early, organise everything thoroughly!
How to create the table lines? Start here:
press and hold Alt/Option + Shift + mouse left for copying,
and Ctrl/Cmd+ D to repeat the last action in Figma.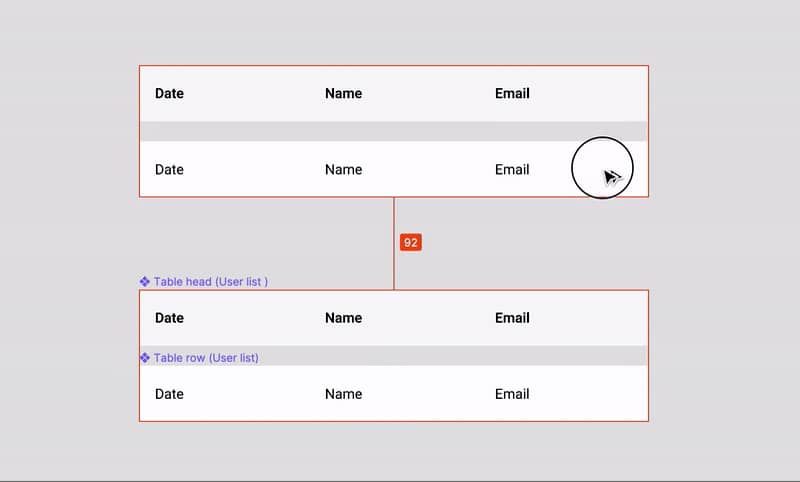 And now, let's say that we need a table with the following parameters:
horizontal lines between the rows: 1 px, blue color;
green colored stroke (table border);
corner radius: 15 px.
How did I do it? Here are the steps:
group the table row elements into a single frame;
set corners' radius to 15 px;
set outline stroke to 1 px, #49E36B;
set frame fill color to #278EEE.